Hanoi Daewoo Hotel
Hanoi Daewoo Hotel
Address : 93 Hong Ha - Ba Đinh District - Ha Noi
Star :
Room :
Price : contact/ day
Hanoi Daewoo Hotel located in the rapidly developing commercial and diplomatic Ba Dinh district of Hanoi, Daewoo Hotel features the largest room inventory in the city. The hotel's décor harmoniously blends contemporary décor and Vietnamese art. Since its opening in 1996, Hanoi Daewoo Hotel has created its own unique history. From Royalties to various Presidents and Prime Ministers such as H.E Bill Clinton, H.E. V. Putin, H.E. Hu Jin Tao, and recently, H.E. Luiz Inacio Lula da Silva, President of Brazil, and as official APEC 2006 hotel, and Miss Universe 2008 Hanoi Daewoo Hotel has always played the perfect host; delighting every guest of every event with an unparalleled
Create tailor made packages for your EVENT or MEETING and experience Hanoi's most outstanding MICE and Incentive Venue. Our highly dedicated Events Team will ensure that your meeting will be a success.
Hanoi Daewoo Hotel is famous for its unrivaled art collection of over 2000 original Vietnamese sculptures and paintings. This collection is spread throughout the hotel rooms and public areas.
Being awarded as Vietnam's Best All-round Hotel by readers of The Guide magazine, Hanoi Daewoo Hotel has received it's latest Award in 2008: Architectural Award "Vietnams TOP 20 Building Designs".
As part of the Daeha Business Center, which includes an Apartment and Office Building, the Hanoi Daewoo Hotel is where you find UNLIMITED INDULGENCE, whether for leisure or business
Hanoi Daewoo Hotel Located in the rapidly developing commercial and diplomatic Ba Dinh district of Hanoi, Daewoo Hotel features the largest room inventory in the city. The hotel's décor harmoniously blends contemporary décor and Vietnamese art. Since its opening in 1996, Hanoi Daewoo Hotel has created its own unique history. From Royalties to various Presidents and Prime Ministers such as H.E Bill Clinton, H.E. V. Putin, H.E. Hu Jin Tao, and recently, H.E. Luiz Inacio Lula da Silva, President of Brazil, and as official APEC 2006 hotel, and Miss Universe 2008 Hanoi Daewoo Hotel has always played the perfect host; delighting every guest of every event with an unparalleled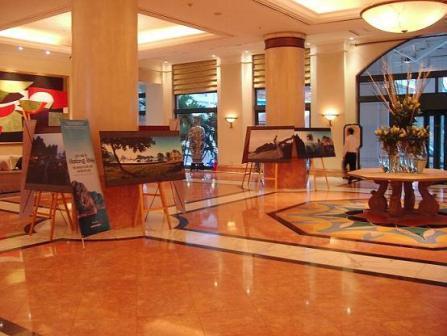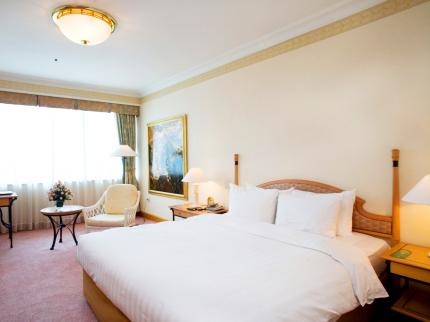 Hotel Features Available - Not available